Kim: 17 healthy toasts that fuel your mama bod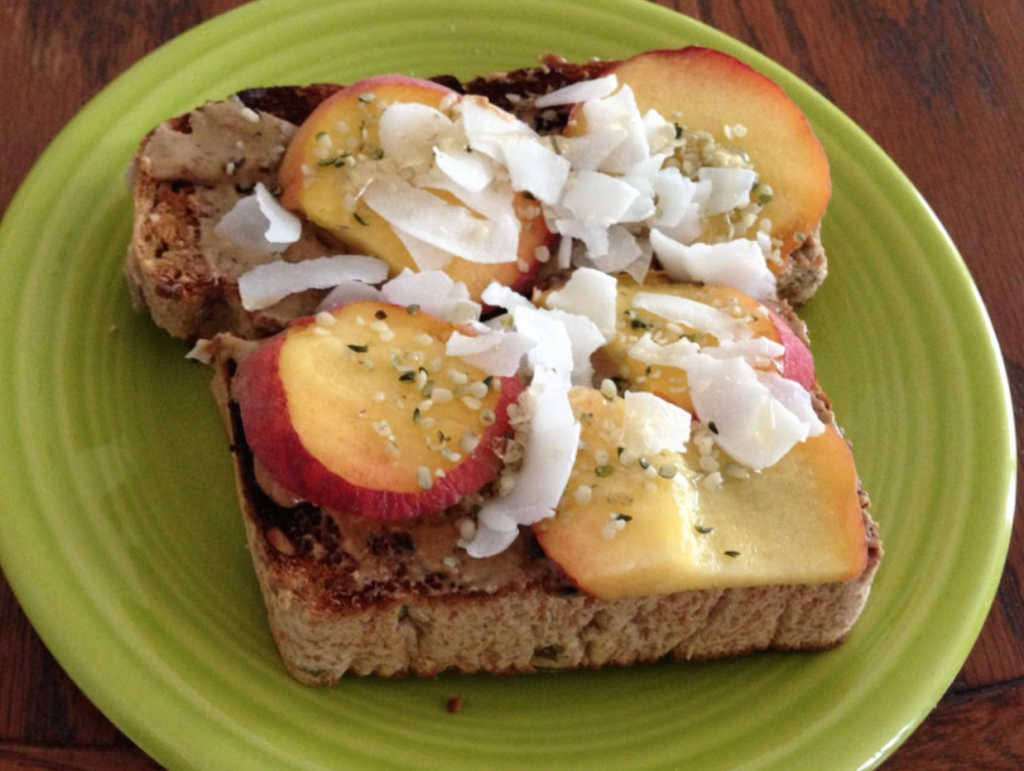 Have you jumped on the toast train? With a baby by your side you should. It's the perfect one-handed meal that make breakfast a step above shoving food in your mouth out of the cereal box, but is nearly just as easy. When you have just 5 more minutes consider making one of these.
Bonus, they work just as well for a quick and easy lunch or post workout meal.
Sweet
Organic greek yogurt

Organic greek yogurt + sliced berries or peach

Drizzled honey + ghee + sliced green apple

Goat cheese + jam

Goat cheese + melon

Ricotta + strawberries + balsamic drizzle

Almond butter + banana + chia seed + honey

Peanut butter + raisins

Almond butter + peach + coconut flakes + hemp seed
Savory
Mashed avocado + salt. If you want to get fancy add hemp seeds and a drizzle of olive oil and lemon.

Avocado + edamame

Avocado + salsa

Hummus + sliced tomato

Cream Cheese + sliced hard boiled egg

Cream Cheese + smoked salmon

Cream cheese + sliced tomato + red onion

Melted cheddar + egg
Of course if you had even 2 more minutes you could get fancy and add capers and red onion to your smoked salmon toast or a poached egg to your avocado and salsa combo, but let's not get greedy here. 😉